Free Unbiased Flooring Guide For Homeowners
Carpet | Vinyl Plank | Hardwood | Ceramic | Best Dealers
---
(Information Provided by Consumer Advocate - No Flooring Sales)
How to Select Hardwood Flooring Wisely?
How to Choose the Right Hardwood Flooring for Your Home
Choosing Hardwood Flooring can be quite confusing for homeowners because there are so many different types, styles, grades and quality levels available.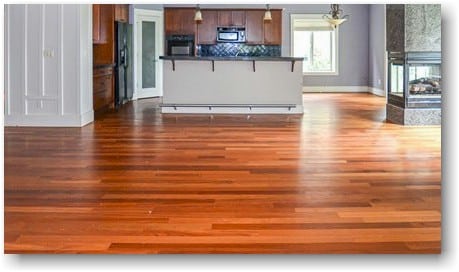 When it comes to selecting hardwood flooring for your home, there are many factors that you need to consider, from size and species to finish and installation. Learn more about the different features of hardwood flooring and how to choose what's best for your needs.
Don't assume that a low advertised price will provide you with the quality level you need or want. In the end, you want to be satisfied with the way your hardwood floors look, but you also want to make sure they are as durable and long lasting as you hope and anticipate.
Quality hardwoods tend to have a higher Janka Density Rating and are more durable because they are harder to scratch, gouge or indent.
Lower quality hardwood products are often poorly manufactured using less stringent specifications and that translates into more boards that are warped and therefore more difficult to install. This also increases the amount of material waste which means you will have to buy more materials, which ends up costing you more for both material and labor costs.
Many other factors come into play when considering how durable a hardwood flooring product will be including the Type of Surface Coating, Sealer or Finish that is used to protect the surface layer of the material.
Consider Your Lifestyle and Home Décor
When selecting hardwood flooring, you'll want to choose something that will suit your lifestyle and home décor. Think about how much maintenance you're willing to do, whether high traffic or kids and pets are a factor, and what type of space you are decorating. Hardwood floors come in many different sizes, species, finishes, and shades so be sure to pick one that fits the look and feel of your home.
Think About Style and Color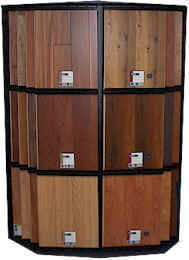 Hardwood flooring comes in many different colors and styles, so make sure you choose one that works with the décor of your home. Do you prefer a warm tone or a classic look? A matte finish or a glossy shine?
Think about how light or dark you want the hardwood planks to be, and which type of finish would best complete your desired aesthetic. It is also important to think about factors like moisture levels and subfloor composition when selecting your flooring type, as this impacts both durability and appearance.
Choose the Best Finish to Match Your Lifestyle
When choosing hardwood flooring for your home, consider the finish that best fits with your lifestyle. For instance, if you have pets or small children, something like oil-based polyurethane would be a better choice as it creates a more durable surface that is easier to clean and maintain.
On the other hand, if you prefer a more classic look, a wax or sealant might be better as they help enhance and highlight natural features in the wood. However, whatever finish type you choose make sure to remember to reapply it regularly in order to keep your floors looking vibrant and new.

Decide on a Size and Species of Hardwood Flooring

Before you make your decision, consider the size of your space and the species of hardwood flooring that will best suit it. Traditional wood plank installations tend to look great in larger areas, while smaller rooms can look better with a more basic pattern like parquet or herringbone.
Regarding species, maple, oak, cherry and hickory are popular among homeowners. However, other species such as walnut and bamboo can also add flair to any space. Whichever type of hardwood goes with your home's style the best is ultimately what should make a difference in choosing the right flooring for you.
Research the Best Quality Wood Flooring Brands
Before you make your hardwood flooring purchase, do some research and find the best quality brands for your needs. Look for reviews from past customers to see what type of experiences others have had with their new floors.
You also want to look at warranties, as this will give you peace of mind knowing that should anything happen down the line, the manufacturer will stand behind their product. Also be sure to investigate the return policy of each brand and retailer so that you are not stuck with a flooring system you don't love!
The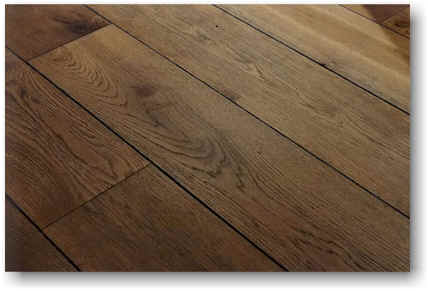 The common method used to rate the hardness or density level of all hardwoods is called the Janka Rating.
The Janka hardness rating measures the pounds per square inch of density for each variety of wood species. Read the Wikipedia.com explanation of the Janka Hardness Test
Pre-Finished Flooring vs. Site-Finished Flooring
Benefits of Pre-finished Flooring:
Pre-finished hardwood flooring is milled and finished in a controlled environment.

Finishing is a process where each board is sanded, stained and sealed.

Some finishes include a UV-curing procedure to harden the finish, making the surface scratch resistant.

The factory maintains a consistent surface color and finish.

No sanding required

Reduced off-gassing and odors

Faster and reduced cost for installation

Furniture can be replaced right after installation

A limited finish-wear warranty
Common Complaints About Hardwood Flooring Products
Hardwood Sanding, Staining and Sealing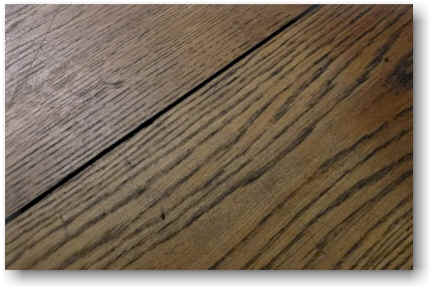 After installation, noisy equipment is often used to sand the flooring smooth prior to staining and sealing causing a large amount of sanding-dust to land on virtually every surface in the home.
Dust from sanding and chemicals used to stain and seal your newly installed hardwood flooring can be harmful to you or your children, including dogs, cats, other pets, fish or aquarium life and/or birds that you have and including persons and animals living nearby.
Important Things To Consider
The new flooring must be stained and sealed often using a polyurethane finish. How long does it take for the stain and sealer to dry? When can you replace your furniture and return to a normal life? There is often a large amount of off-gassing and/or an offensive odor long after the new hardwoods have been stained and sealed.
Hardwood flooring installation can take several days to complete including allowing additional time for stain and sealers to dry. Furniture cannot be replaced until the stain and sealer has dried completely.
What is a VOC? Volatile organic compounds (https://www.lung.org/clean-air/at-home/indoor-air-pollutants/volatile-organic-compounds)
Once a polyurethane finish has dried and cured it is generally considered safe. During the drying and curing process, potentially harmful chemicals escape into the air via evaporation, a process called off-gassing.
Depending on the product, the temperature and humidity conditions, and ventilation of the room, off-gassing from polyurethane finishes can continue from days to months. The fastest way to alleviate the off-gassing of a finish that has been applied is to follow a few simple steps:
Turn up the heat to speed up drying time.

Ventilate the room by opening windows and doors.

Use fans to direct fumes outside.

Air purifiers can help clean the air (VOCs can't be filtered out of the air).
Q. Where can I obtain information about what can be done to limit the chemical exposure to my children and pets?
Here is a Blog I like called My Chemical-Free House: (https://www.mychemicalfreehouse.net/2020/10/non-toxic-wood-finishes-i-tested-them-all.html)
Toxic Issues
There have been some major concerns over the years about the levels of toxic chemicals that may be used in the manufacturing process of some hardwoods, including higher levels of off-gassing of chemicals including Formaldehyde. These chemicals can be harmful to pets and humans, and especially harmful to children.
It's important that homeowners take the time to learn more about these important issues that are currently unfolding in the world today and make wise and informed choices before making a purchase.
More information on what EPA is doing to protect against hardwood flooring formaldehyde exposure can be found here: facts-about-formaldehyde
Proper care and maintenance of all hardwood flooring products are they key to making sure your new flooring lasts as long as possible. Proper floor preparation and qualified installation requires your complete attention.