Carpet
Professor
Best Places to Buy Flooring?
Visit Alan's
Top 10 Causes and Smart Solutions
*
*
What Grade of Carpet Should I Select?
*
*
*
*
How to Select Hardwood Flooring
*
*
*
*
*
Make Your Carpet Last YEARS Longer
Popular Floor Tiles- For Your Home or Office

By Alan Fletcher - Flooring Expert and Consumer Advocate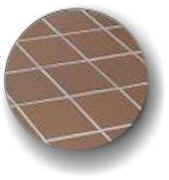 Quarry tile is typically reddish-brown, unglazed and made from shale and natural clays. Popular in sunrooms, entryways and kitchen applications. Quarry tiles are thicker than ceramic tiles ranging from 1/2" to 3/4".

Slate tiles come in a variety of colors, shapes and sizes and are often used in kitchens, entryways and outdoor patios. Tiles are installed with mortar and grouted. Learn More
Granite can be pink to orange or green to black and has a medium to coarse texture. Granite is a natural rock formed from magma. It is one of the hardest flooring materials available. Granite floor tiles are a great choice for your home and can last a lifetime.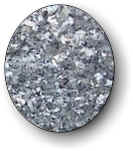 Granite has been used as flooring tiles for centuries. Polished granite is also a popular choice for kitchen countertops due to its high durability and stain resistant properties.

More Popular Flooring Tiles:

Marble

Limestone

Onyx

Porcelain

Mosaic

Glass

It's getting harder to find a reputable carpet dealer these days! That's why I've created a special hand-picked list of over 300 locally- owned Carpet Dealers who offer Free estimates, Fair prices, Knowledgeable staff, Honest measuring and Qualified installers. See who I Recommended Near You!