Unbiased Carpet Buying Guide for Homeowners HFG

Home Sitemap Foot-Traffic Test Preferred Dealers
Popular Floor Tiles & Planks
2021 by Alan Fletcher - Flooring Expert and Consumer Advocate
Flooring tile options available to homeowners today are virtually endless! Below are shown and described are a few of the more common flooring products available for your consideration.
Take your time, visit a few local flooring dealers and make your final choice based on your specific application and your long term needs, goals, lifestyle and budget.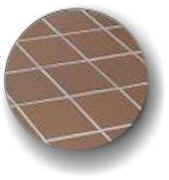 Quarry tile is typically reddish-brown, unglazed and made from shale and natural clays. Popular in sunrooms, entryways and kitchen applications. Quarry tiles are thicker than ceramic tiles ranging from 1/2" to 3/4".

Slate tiles come in a variety of colors, shapes and sizes and are often used in kitchens, entryways and outdoor patios. Tiles are installed with mortar and grouted. Learn More
Granite can be pink to orange or green to black and has a medium to coarse surface texture. Granite is a natural rock formed from volcanic magma. It is one of the hardest flooring materials available. Granite floor tiles can be a great choice for your home and can last a lifetime.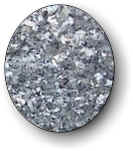 Granite has been used as flooring tiles for centuries. Polished granite is also a popular choice for kitchen countertops due to its high durability and stain resistant properties.
Popular Flooring Tiles:
Ceramic Tile -
Marble Tile
Limestone Tile
Onyx Tile
Stone Tile
Porcelain Tiles
Waterproof Tiles - Luxury Vinyl Tiles (LVT)
Porcelain Planks
Waterproof Planks - Luxury Vinyl Planks (LVP)

Mosaic Tiles - A mosaic tile is a form of artwork that can be as small as one square tile or a collection of tiles or materials to create a picture or statement.
A mosaic may just be a simple or complicated pattern created by assembling small pieces of materials such-as ceramic tile, colored glass, rock or stone, or other types of natural or man-made materials.
The final mosaic product is usually used for interior decoration. The materials used, various textures, colors and style options are as unique are you are! Get creative!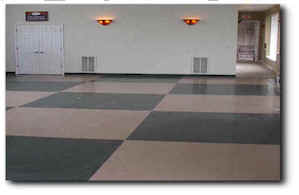 This is a tile mosaic tribute created for John Lennon that is displayed at Strawberry Fields in Central Park, New York. The iconic black and white "Imagine" mosaic was designed by a team of artists from the Italian city of Naples.
Glass Tiles
Engineered Tile Flooring - Great sound absorbing properties and warmer underfoot than stone, ceramic or porcelain.
It's getting harder to find a reputable flooring dealer these days! That's why I've created my own special hand-picked list of over 400 locally-owned flooring Dealers who offer Free estimates, Fair prices, Knowledgeable staff, Honest measuring and Qualified installers. See who I Recommended Near You!